Últimas funciones!
La Golondrina en Teatro ECAS 
esta semana solamente
The Swallow at Teatro ECAS, this week only

¿Qué es lo que nos hace humanos? De todo aquello que somos y hacemos,
¿qué crees que realmente define nuestra humanidad?
What makes us human? Of all the things we are and do, what really defines our humanity?

Críticas / Reviews:
"Las voces más bellas de la familia.
"The most beautiful voices of family" - Amelia, Providence

¡Maravillosa producción! ¡Me encantó!
"Wonderful production! I loved it!" - Patricia, Cranston


"Sylvia Bernal y Andersson Tejeda son de primera.
Siempre recordaré esta historia desgarradora y asombrosa".
"Sylvia Bernal and Andersson Tejada are in top form. I will always remember this heart-breaking and amazing story."  – Elizabeth, Warwick
"Esa obra me conmovió. Fue maravillosa y la actuacción fantástica. Lloré y reí."
«That play touched me. It was wonderful and the acting was fantastic. I cried and laughed.»  – Jose Luis, Providence
Performed in Spanish with English Simulcast Supertitles
Made possible by the generous support of 2021-2022 season sponsors: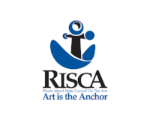 And Now, from our Friends in the Valley Arts District: