Your Latin and Salsa Newsletter
Are we ready for another weekend full of Salsa dancing?. Find out more about your Boston Salsa Community. BostonSalsero.com is the largest newsletter in town, everything and anything about your Salsa dancing will be listed here. Join DJ Hernan with the latest news and happenings in or around New England. Do you want to list your event here? email me at hernan@bostonsalsero.com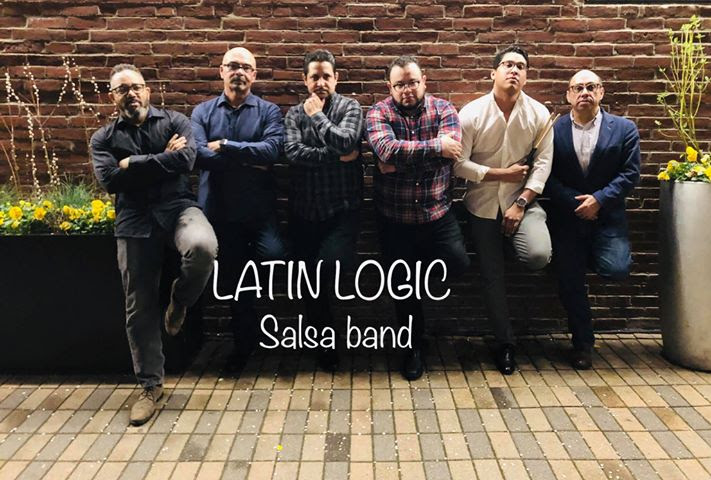 Tambo Salsa Social                                   Friday June 21st Cambridge
Tambo Salsa Social is proud to Present the Latin Logic Band. The band aims to respect and maintain the tradition of old school salsa with a special touch of Latin jazz and Afro Caribbean rhythms; making it a fusion of flavors through Latin America. The members of the group are some of the most highly in demand musicians in the New England area and come from Venezuela, Costa Rica, Ecuador, Colombia, Puerto Rico and the Dominican Republic. This wide array of members and backgrounds is what really gives this band their unique sound. Join us Friday May 17th Salsa Lesson 8:30 with Muevelo Dance Co. Cover $15
Sabor Latino Boston, Every Wednesdays
Wednesday nights just got a bit more exciting in Boston. Sabor Latino brings you a fun, and exhilarating Salsa night at Tavern in the Square ALLSTON. DJ Sonerito and Hernan are very proud to bring you one of the most entertaining nights in Boston. The night will bring you every week, music, salsa classes and the best vibe in town. Come, check out performances, listen to great music, meet new friends. Let us help you get over you midweek hump. Join us every Wednesday to what will become you mid week destination.
Boston Salsa Festival Passes on SALE!!
EARLY BIRD SPECIAL
 Back at it again!! Who is ready for the Summer of 2019? Get ready cause we are bringing you another Memorable Boston Salsa Festival. Save the dates – August 16-18 2019 and go to our website and register! ONLY $235 for 3 days of Workshops, Dance Shows, Social Dancing, Live Music, and Parties!!! It won't get cheaper than this ➡️ http://www.bostonsalsafest.com/register.html
And we would like to announce that we will have the Orquesta Broadway!!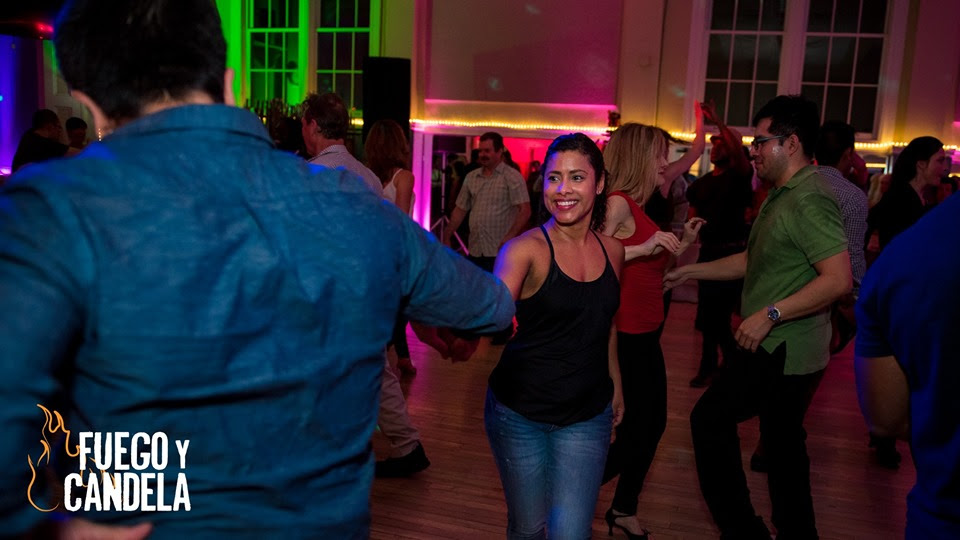 Fuego y Candela Salsa Social June 22nd
Thursday Fuego y Candela brings you another night of only the hottest Salsa, Mambo, and Guaguanco for your dancing pleasure! Get ready for a night full of music, dance, and community! Music by DJ Condori Performances: TBA 7pm – 8pm Beginner Salsa Lesson – No Partners Required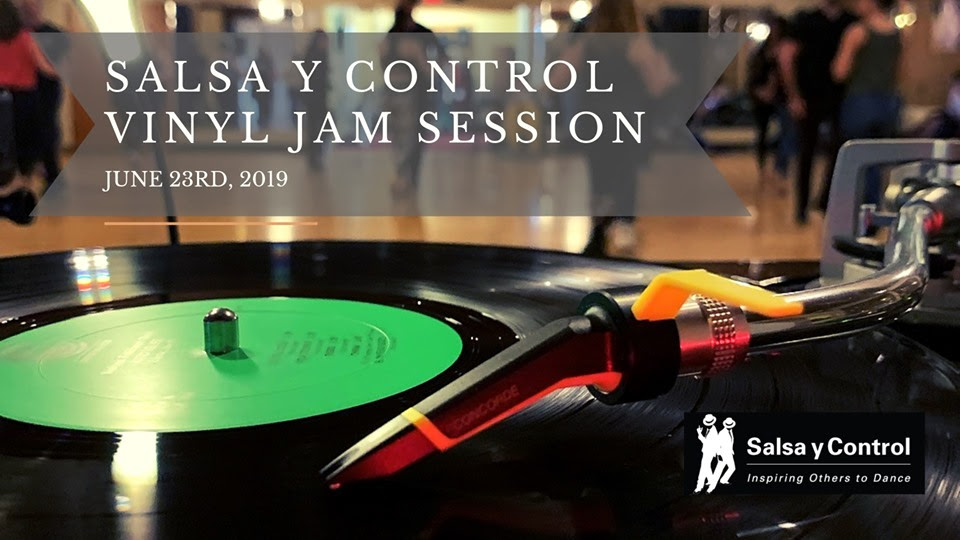 Salsa y Control Vinyl Jam Session Social!                 June 23rd
Join us on Sunday, June 23rd for our next social at the beautiful Star Dance School in Brighton. This will be another jam packed social! Dance to the best old school salsa, mambo, and chachacha provided by your vinyl DJs D. Martinez, Eddie Tunez, Rob Suave, Sonerito and DJ Johnny G. SIMPLY THE HOTTEST SOCIAL IN BOSTON SPINNING VINYL. As always, there will also be percussion instruments available for those that know how to play them! Timbales, Congas, Bongos, Maracas, Guiro, etc
Salsa In The Park     Mondays!
A free and popular outdoor summer series for all ages, backgrounds and abilities, Metamovements Latin Dance Company' Salsa In The Park (SITP) is an innovative community engagement project in partnership with Boston Centers for Youth & Families (BCYF) Blackstone Community Center that transforms public space for public benefit through music, dance and education. A public health initiative, featuring movement as a key to wellness, it draws hundreds of people from all walks of life every summer on Monday evenings for:
Rumba Y Timbal – Ladies Styling Team Auditions   June 21st
We will be having open auditions for our Ladies Styling Team SABROSO! Please arrive on time in gym clothes attire and dance shoes! We will do a light warm up to determine flexibility and strength and then jump right into a routine! This team will meet once a week Sundays 6-7PM. If you are a member at Rumba y Timbal this will be NO additional cost; for those who are NOT members please view our website for all the pricing information you need to know https://www.rumbaytimbal.com/pricing/
Bomba, Global Dancing  – Saturdays
Bella Luna Restaurant and Milky Way Lounge present Bomba, the most exciting global dancing night in Boston. Come out and join DJ Black Mamba, sndsxkitz and over 100 dancers every Saturday (except the 1st Saturday of the month) as we dance the night away to all of the latest and hottest hits. Start the night at 10pm with a 30-minute Salsa lesson for $5, followed up by dancing until 1am WITH NO COVER CHARGE. Enjoy the night with the best Salsa, Bachata, Merengue, Cumbia, Afrobeat, Afrohouse, Soca, Reggaeton, Latin Pop, Dancehall and a little sprinkle of your favorite mainstream songs. This night promises to keep every body sizzling on the dance floor all night long!
Lowell Salsa In The Park June 22nd
Lowell Salsa In The Park is back in its 4th consecutive year! North Common Amphitheater was chosen as it is "home" for Eddie, Organizer of and Co-Founder of Lowell Salsa In The Park. Lowell Salsa In The Park is an innovative community event for all ages, backgrounds, and abilities which combines music, dance, culture, and education. This Summer Lowell SITP will bring you two free outdoor events for all to enjoy! What the Evening Will Bring: Salsa Class by Mill City Mambo Music by DJ eddieTunez
Sax On The Beach     June 23rd!
Join us for an awesome BBQ, Dance, Music, and fun. BYOB, we will have a grill witch charcoal so you can bring anything to grill. Event is FREE, but a donation will be highly appreciated to help us cover the cost. Share the love with your family and friends. LETS HAVE AN AWESOME TIME. 
FUEGO
Moves N Vibes Bachata Teams Auditions June 22nd
Dear Bachateros and Bachateras, Are you ready to be a part of the sexiest Bachata choreography & performance team in town? Trainings will starts mid July 2019 Join us for FREE auditions for next season of Daniel & Desiree World Team Project on Saturday, June 22 from 12:30-2pm and Wednesay, June 26 from 8-9pm at Moves & Vibes Dance Studio at 44 Fifth street in Cambridge! We will be auditioning for 2 levels- student team and advanced team this time!
Tina & Kyla Bachata workshops     June 22nd
Kyla Hallums (Nashville, TN) and Tina Cavicchio (Boston, MA) are bringing you some fusion fire with a 2 hour workshop set. We both love really listening to the music when we dance and bringing in our own flavor to a dance without disrupting the connection. We will show you how, first a body movement workshop and then a partner work workshop with a little flare.
Location: Muevelo Studio 525 Main St. Malden, MA 02148 Street Parking available T-stop (Malden station)